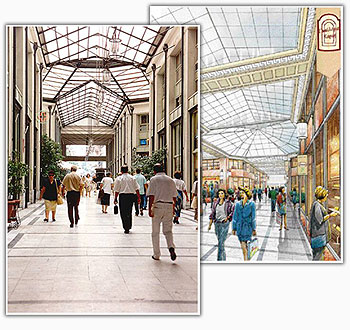 The Shopping Arcades
Not everyone knows that most of the buildings along the great central avenues can be "crossed" thanks to the many shopping arcades. This is one of the most interesting features of the so-called "new" area of the historical city centre, made up of a labyrinth of arcades full of shops and cafes that run across the ground floors of the big buildings.
Not only are they short cuts between one avenue and the next (I remind you that the centre of Athens is made p of 3 wide parallel avenues), but they are also the ideal place to relax while drinking a coffee or window-shopping. The shopping arcades are a real symbol of this special city.
They are a symbol of a very dynamic city that up to date has managed to maintain its historical centre without sacrificing its vitality in the name of conservation.